Professional eCommerce Website / Online Shopping Cart Development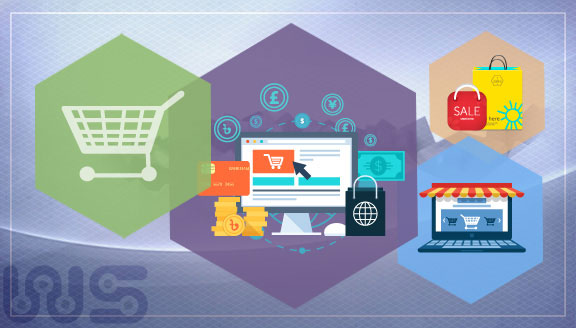 eCommerce is a huge business these days; everyone has access to the internet. Everyone can get anywhere and buy anything. Shoppers can go online and pick whatever they want to buy right from the comfort of their home. This is a big advantage for the buyers as well as the sellers who don't have much money to start their business. They can run a business as long as they have materials to sell to clients. Sometimes people have an eCommerce website along with a physical shop that runs simultaneously. This also opens the door for clients that live far from the provider of the products or the supplier himself. Smart businessmen don't miss opportunities like these. They look for every way that they can exploit to make money.
That is why businessmen in Bangladesh are starting their own business with eCommerce websites and making money out of it, like everyone around the world. This way, customers can buy the products from all around the world. But making a successful e-commerce site is not an easy task either. E-commerce sites need to be responsive and be able to have content updated constantly according to the customer's needs. It needs to be able to be a robust website that can handle the pressure of thousands of customers at once. So the eCommerce website needs to be agile yet fast at the same time. People in Bangladesh are not all tech savvy as well. So, the website has to be simple yet needs to be performing smoothly. These websites always need to be tailor made according to the need of the business; some need to be simple, some flashy, some only need to be fast and some need to be attractive enough only to certain group or culture. Making a website like this takes a skill that not many people have. That's where we come in.
Website Solutions
make
eCommerce website in Bangladesh
that serve the needs of the customers. We make websites that are fast, smooth and agile. Our
website developers
are well aware of the cultures, trends and the thinking of the customers. So, they can make websites that are attractive to any demographic. Our developers do
eCommerce website templates
design works that are easy to use for the customers so that they can easily buy stuff as well as for the people at the business end so that they don't have to feel any kind of hassle when maintaining shop. Inventory management would feel like a breeze. Handling an
online shopping cart
isn't easy as well. Sometimes the customers get confused as to how to use the site and buy stuff, but our developers are skilled enough to
develop the website
so that they are not a hassle for the customers or the eCommerce owners. So when you think about
online shop development,
think about us. That's what makes us most reliable in the sector of
e-commerce Bangladesh.
So, be sure to put your site in a worthy hand. We are ready to develop your online shopping cart. You can see our
eCommerce / Shopping cart websites portfolio
to be confident.
Our Recent Developed eCommerce Websites