Professional Graphics Design Service in Bangladesh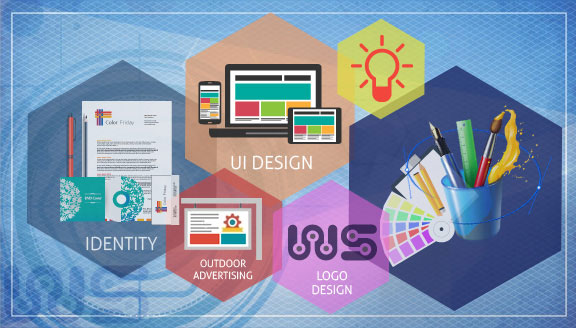 Making banners, festoons are the works of creative people; artists who can always think outside the box. People like these used to paint, create sculptors, create art, making others look at them at awe. These artworks communicate messages in ways that normal people don't communicate yet leaves them enlightened with the knowledge that was intended to be bestowed. This hasn't changed in the modern age either. Creative people are still working hard making amazing artworks by graphics design. In the business world, these artworks have the power to attract the right people to businesses that need a hefty amount of loyal buyers or huge of amounts of people that are willing to buy the products or services being offered instantly.
These artworks are needed to draw customers in. At present, even banners are made by graphics design. A good banner can tell people about the products that are being offered in the market. This can increase the sales of the products by many folds that the company previously could not make. It can be the logo of the company that represents the company's visions, goals, and ideas about its products and services. A logo of a company is very important. One glance at a company's logo can communicate all there is to know about that particular company in great detail. A logo can change the outlook of a company as they want others to see it. For example, the logo of "Nike" brand represents everything that their customers need to know with only their logo. A sporty "tick" mark that makes people feel that it's very fast and it inspire one to do things; in general it says its sportswear company. The business card design that represents is done by graphics design. A good business card can represent the culture of the company.
So the businesses need to make designs that can attract customers. These designs are graphics design and the art of making these designs are graphic designing. It is also known as communication design. It is these designs through which ideas and experiences are shared to the general people so that people may know what is being offered to them. These designs can be both physical and virtual. But in this age, most of the designs are first made in virtual form before making a physical form of it.
Our
graphics design company
provides services to companies like these that need to boost their sales and have a healthy profit.
Business card design
and
logo design service
are two of our unique service. Our designers use latest
graphic design software
so that the work done is perfect. It produces logos that have high artistic value. It works on
business card design
of any organization with meticulous detail so that they speak the prowess of their holders. It also has a good reputation when it comes to
brochure designing.
Website Solutions
guarantees it can compete with any
graphic design in Bangladesh.