Learn Responsive Web Design using Twitter Bootstrap From Professionals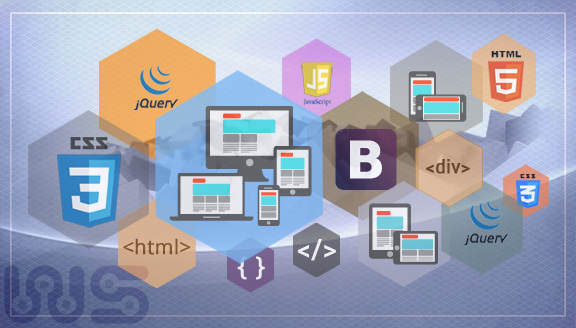 Web designing is one of the favorite works of today's IT experts for its creativity. But people are using a variety of devices with different platforms. This makes web designing more challenging. Responsive web design course is the ultimate solution to this challenge. Completing Responsive web design training you can make websites compatible with all devices using any platform. This will enable users to access your site from any device with easy navigation and comfortable layout. Different tools are used for responsive web design. Bootstrap, web flow, Square space, Moto CMS, etc. are the widely used tools for responsive web design. In our responsive web design course, we will teach bootstrap for responsive web design training.
Why bootstrap? We know that's what you are thinking now. We select twitter bootstrap training for your course because of its unique features. Bootstrap is an open source tool and it is free. It enables one to work with navigation, buttons and typography. JavaScript and other interface components are also very easy to use here. Many bootstrap tutorials are available to enrich expertise. That's why we choose twitter bootstrap course for our responsive web design training.
Other institutions are also providing similar service and training so why us? We are the most recognized professional in Bangladesh. We will also introduce you to
freelancing techniques in our cost-free sessions
. Our assurance is that we are the best. If anybody finds himself not satisfied with his skill after competition of our responsive web design training, we provide free service up to his satisfaction. You will find our well-structured training plan divided into 15 sessions. This will help you come acknowledged about what you are going to learn. Our
trainers are highly qualified professionals
and have the experience of working with reputed organizations. We will also provide additional
bootstrap tutorials
and practice sessions for better understanding. Our
responsive web designing course
integrates
twitter bootstrap training.
Website Solutions
focus on practice-oriented
bootstrap tutorials
to teach
twitter bootstrap course.
We believe after completing our
responsive web design training
you will know
how to make responsive website design.
Course Outline of Responsive Web Design