Our Professional Website Developers team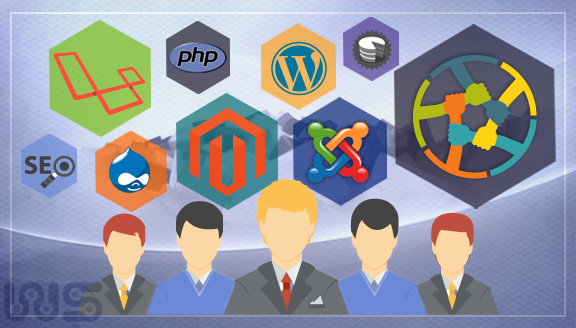 We are the leading web developers of Bangladesh. Website Solutions Bangladesh works hard to retain its reputation as one of the best in the business. Our Team members pride themselves in being the best web designer and developer in Bangladesh. They have the knowledge to become good SEO specialist in Bangladesh. Our web developers develop websites that are robust, responsive and can work in any popular platform. The demand for web development is increasing every day with the rise of internet users in Bangladesh. People are using the internet for all kinds of work from taking ideas for cooking to shopping for ingredients for that cooking. So it is likely that companies would become instantly interested in making money from this. They think about security issues when working with any site. But just making the site and having it secured would not have any application if there are no visitors for the site. Making the sites attractive is important too. Our experts know what attracts customers and make the site accordingly. Using SEO techniques, we can guarantee a healthy stream of users every day. Ours is one of the best SEO specialists in Bangladesh. Our web developers are professionals.
WordPress is a good tool one can use to make a site as easy as one can make. It doesn't require an IT genius to develop a site on the platform of WordPress. One can make a site without any prior knowledge about coding. But to make these sites better and make them truly better one should have some prior understanding of the platform. Our web developers are very professional and have huge experience of working on this platform and understand the ideas of how the system works. Using prevalent themes or in special cases making a theme themselves, they can make websites that fit the need of the customer. It's convenient for the customer as well. Any ordinary person can use the platform and control the website. Our developers make the websites so that it is easier for the customers to use as well.
Our motto isn't only giving service by
excellent skilled developers
. We also want to share the knowledge that we have. We have dedicated
training instructors
that train people who want to be like us and start their own business or better yet, join us and take this company to new heights. We have the best
Laravel developer in Bangladesh
who instructs others on how to make better websites using this framework. Our
Magento developers in Bangladesh
are also capable of teaching the students about this eCommerce platform under our
Magento eCommerce training
programme. If you have a business that you want to start but don't know how to do it, contact us. We have the best
web designers,
WordPress developers,
graphic designers,
and
SEO specialist in Bangladesh.
If for some reason we are busy enough, our
offshore development team
will assist you in making the sites, or if you want to make them yourself, you can take assists from our
web developers.
Our team comprises of highly experienced members