We are the leading web development services company in Bangladesh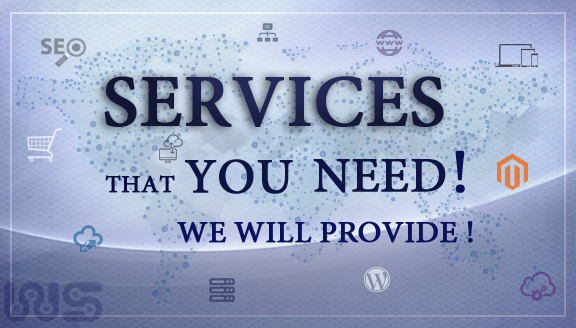 When we talk about which way the business of Bangladesh is going we can say it has reached the dot-com boom a bit late but, sure has now and it's here to stay; the businesses are starting to realize and adapt the importance of online presence and are trying to develop their performance using the internet. They are using various kinds of websites for making and maintaining various websites to make their businesses flourish. A good web development services company can do it.
Making banners for ads that market the products are also a strategy. These ads need to be attractive to get a steady stream of loyal customers that are willing to pay for their product and services. These ads need to be sound and be able to adhere to the present culture that Bangladesh is following. Making these ads attractive enough to catch the eyes of potential customers is the primary goal of the business when making these banners. Only a skilled web development services company can do it. "Website Solutions" is one of them to give you best quality services.
Making the websites to be able to serve whatever purpose the company desires is of utter importance. A web development services company can help you develop an online shop. Online shops are huge business these days. People buying and selling right from the comfort of their homes and are slowly being accustomed to the idea of online transactions. Once there was a time when online transaction were hard, but now, with the rise of "bKash", "Ucash", "PayPal" and debit or credit cards online transactions are becoming easy and people being accustomed to the idea paying for things online. But making this online shopping sites development secure enough so that online criminals can't get their hands-on these sensitive material and can't get away with someone else's money needs special kind of developers that know about security.
The businesses need web development Services Company to apply Search Engine Optimization techniques as well. SEO is needed to make the website visible to other people so that they can be seen to people when they make relevant searches in search engines like Google or Bing. A little bit of tweaking can make the site visible to the local people on time. All they have to do is highlight what's really special about that site and then index them in the search engines. This can also be called search engine marketing. But to truly guarantee a steady stream of customers the business needs to have the presence in the social media as well. This helps the customers to know what the company is up to at all times.
Our
web development services company
provides all of those services and more. It is the leading
It also has a good reputation as a
graphic design company
in Bangladesh. It provides web design and development service,
local SEO services,
online shopping sites development
,
digital marketing
and
search engine marketing
services to its customers. Want to start an
online business?
Come to us and we will take care of all your business needs and
digital marketing
.